Technical form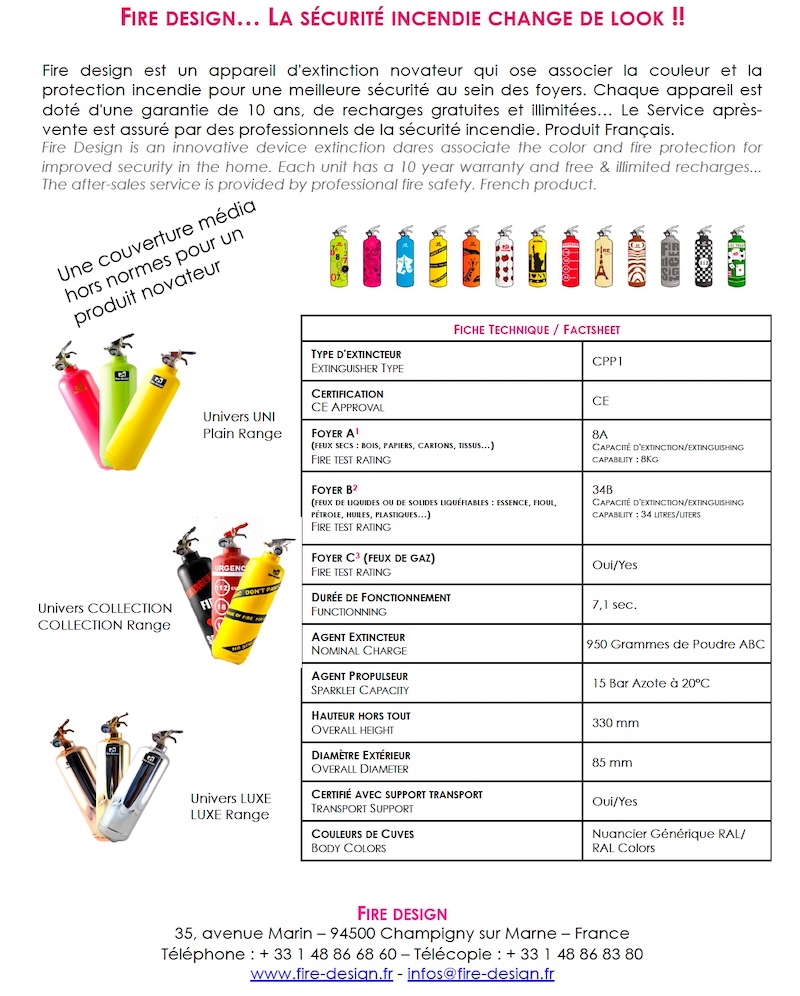 Technical aspects
Each Fire Design is developed according to a strictly regulated process.
Even if it called an Extinguisher device and not an Extinguisher, it keeps exactly the same features and purposes.
CE marking is essential and inform you that each device has been checked by a European Control Office.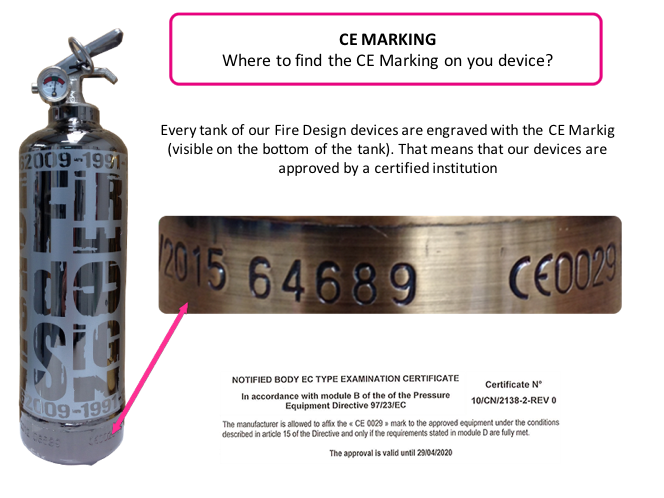 Where do you find the CE marking on your device?
Each lower part of our Extinguishers Fire Design is engraved. The CE marking means that our devices have been approved by an accredited Institute
And also because we urge you to always fix your Fire Design to the wall. We give you its mounting bracket. 
Then, in case of emergency, you will always know where your extinguishing device is in order to react quickly. 
The mounting bracket has been checked too with very strict Contract Notice.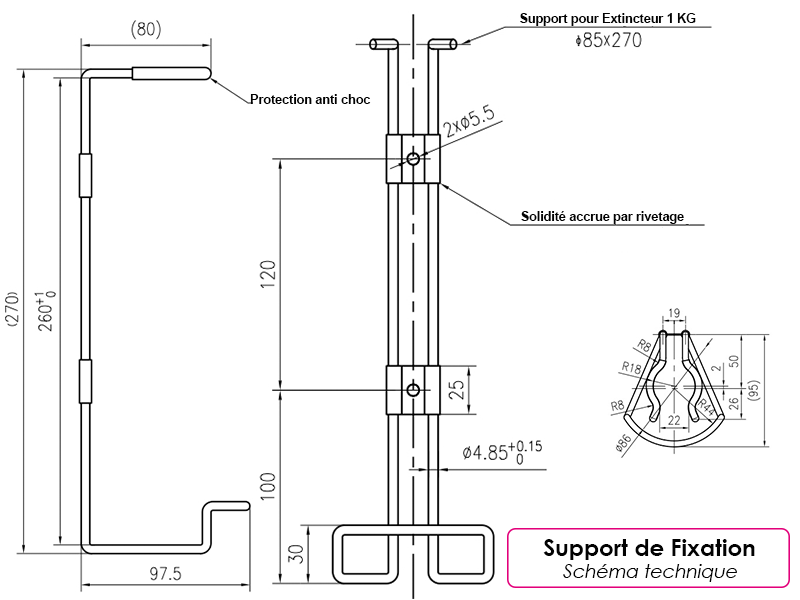 A small badge placed on the lower part of each Device advise you to fix it to the wall: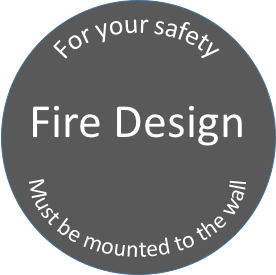 In case of additional questions, you can ask everything to our Production Department and/or Administrative Service via our contact form.